Speechless in San Diego...
---
Towards the end of
Comic Con
, the great
Shaenon Garrity
slipped this card into my hands at my booth. Before I even fully understood what I was looking at (I don't get fan art that often), Ms. G had already vanished into the crowd, but boy oh boy did I assualt her with hugs when she came back around. I mean full out,
crush-your-spine-type
hugs. I could have had
my legs amputated
an hour later and I still would have counted it as one of my best days because of this beautiful gesture from one of my
favorite
cartoonists on the Web.
As for the symbolism, well... Shaenon is being deeply generous. These birds would have flown with or without me, but I'm just grateful to have been there for the lift-off.
---
and then...and then...


As if that wasn't enough, I also received this
stunner
from the amazing
Bill Mudron
Saturday night. I wish I was Catholic, just so I could say
"Holy Mother of God"
right here with the conviction of the faithful, because any other phrase seems woefully inadequate.
Dylan
was giving Bill a hard time about his french syntax, but she's gonna hafta come through me now, 'cause the guy can do
no wrong
as far as I'm concerned. Syntax-schmintax—
Don't mess with Bill!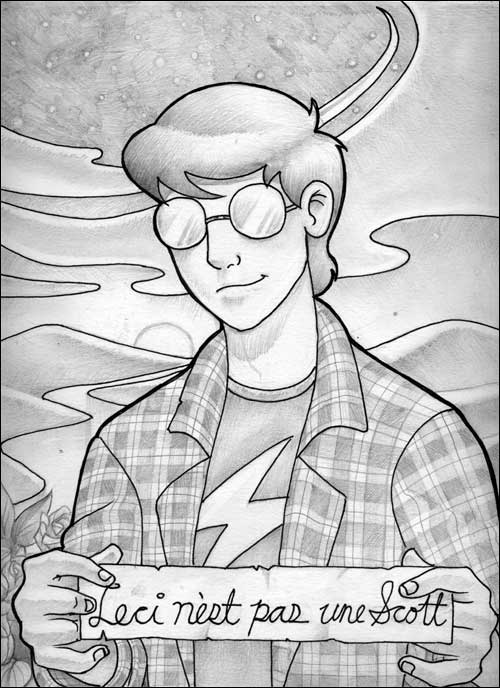 ---