Making Comics Online Features
---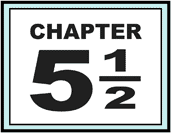 Chapter Five and a Half. An online extension to Making Comics' Chapter on Tools, Techniques and Technology.
NEW: Check out my YouTube How-To Videos on digital lettering techniques. Also check out the process tag on my daily blog for more thoughts on creating comics.
---
Remembering the Adventure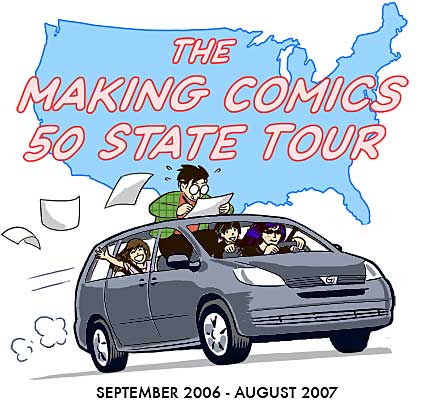 The Tour Blog. Our Livejournal community where the whole family posted accounts of our travels and photos from the road. Click back to 2006 and 2007 to view tour entries.
Tour Page. Where we went.
The McCloud Family Podcast and The Winterviews. Our occasional podcast from the road and a video interviews with comics creators around the country conducted by Winter (age 11) and edited by Sky (age 13). Presented by Comic Book Resources.

John Roshell's Making Comics Font designed from my handwriting for use in the book.
---
The Grimace Project. Check out this independent software initiative to create a facial expression generator based on my explanation of primary expression mixing in Chapter Two.