Northampton Summit Participants - November 1988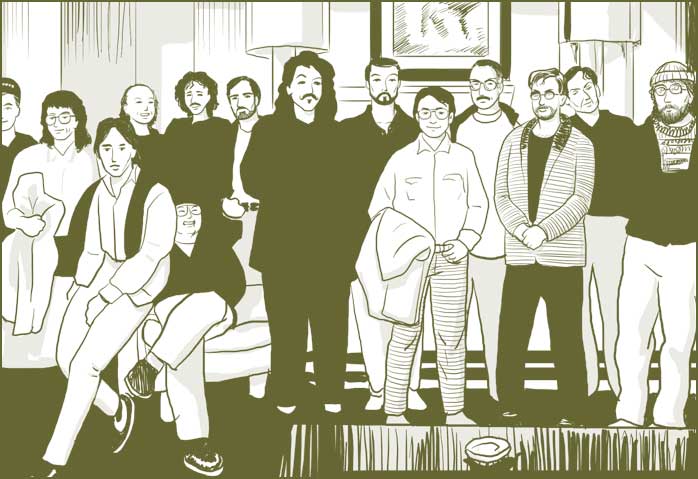 Drawn group shot of the Summit participants from Reinventing Comics, Chapter Two.
Left to Right: Ken Mitchroney, Mark Martin, Michael Dooney, Steve Lavigne, Peter Laird (sitting), Kevin Eastman, Ryan Brown, Michael Zulli, Richard Pini, Me, Larry Marder, Dave Sim, Rick Veitch, and Steve Bissette.
Not pictured: Eric Talbot and Gerhard (one of whom probably took the photo, but I can't remember).