Spot. School. Scroller. Stanford.
October 22nd, 2010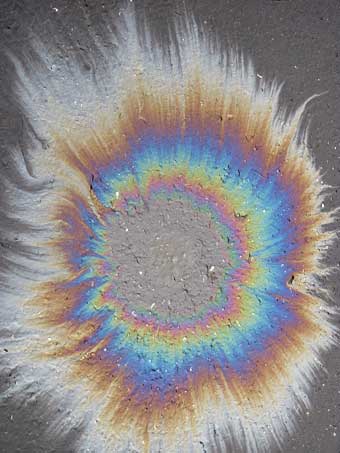 Some Friday Odds and Ends…
Came across this oilspot by the mailboxes Wednesday. Thanks, humanity, nature, and entropy. Good job there.
Here's a great cause: Tom Hart (one of my all-time favorite people in the comics universe) is creating a new comics workshop in Gainesville, FL. Here's your chance to help get it off to a great start!
Here's a cool sidescroller with some nice art. (link via John Patten)
And finally: Heads up, Stanford University! Looks like I'll be heading your way on Thursday November 18. More details shortly.
Have a great weekend.