On the Drawing Board:
The Visual Communication Project
February 15th, 2017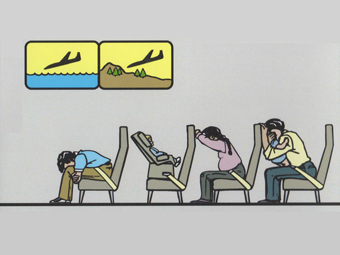 For a while now, I've been working on my not-so-secret project: a big nonfiction comic about visual communication across disciplines.
This blog will continue to be pretty quiet while I toil away at the book, but bits and pieces have been showing up in my visual lecture as well. If you manage to catch me on the road anytime in the next year or two, you're bound to see evidence of this particular obsession.
Visual communication and education have been a long-standing fascination of mine. Nonfiction comics artists, data journalists, educational animators, visual facilitators, signage & wayfinding experts, visual presenters, even those who study facial expressions and body language; they're all engaged in the struggle to better understand how we learn through seeing. But they're too often knocking on the same door; trying to reinvent the wheel; unknowingly stumbling upon the same principles as their distant colleagues.
I'm hoping that I can articulate some of those common principles and help stitch together those disparate fields in a useful way. I don't have a title yet, but I often describe it as "an Elements of Style for visual communication." [Update: possibly a mistake, according to Neil Cohn who directed my attention to this.]
I'm hoping it won't run quite as long as the last book. Right now, I'm doing research enough for a very long book, but I'm hoping to apply it toward writing a short one. We'll see!
Anyway, don't expect a lot of blog updates for a while. Follow me on Twitter for more frequent chatter on various topics (including politics—sorry!), but when the book is finally ready, I'll certainly post about it in both places.