Cent pour Cent: "ziRitz" (NSFW)
February 3rd, 2010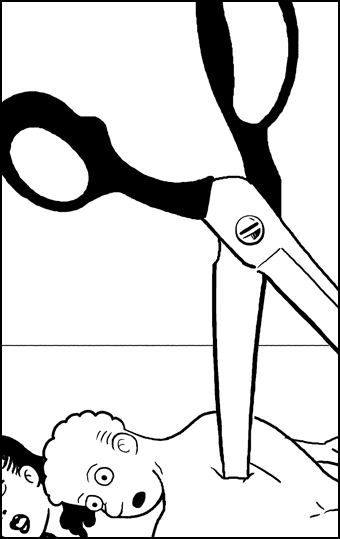 Now that France's huge annual comics festival in Angoulême is concluded, I can share with you my contribution to Cent pour Cent (or "100 for 100"), an exhibition at the city's newly refurbished comics museum.
One hundred comics artists from around the globe were asked to choose a piece of classic comics art from the museum's vast collection of originals and then remix or re-imagine the work any way we liked.
I chose an Ernie Bushmiller Fritzi Ritz page (original here) and, deconstructed it to death. Take a look if you dare. (NSFW)
I wasn't able to attend Angoulême this year, but I guess I was there in spirit, both in the exhibition, and in what seems now to be an annual tradition that I'm told grew out its stateside counterpart.