"3,856 Story Possibilities"
February 17th, 2010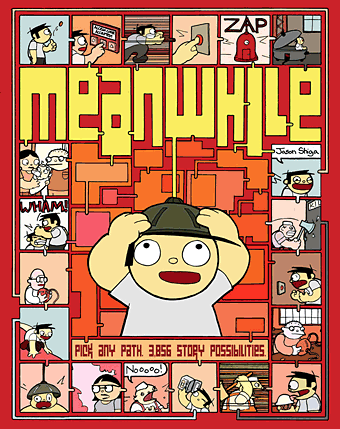 This book is going to be so, so, cool!
Many of us cartoonists already own Jason Shiga's original hand-printed version of this insane choose-own-adventure masterpiece (he even has a quote from me), but the idea of a full-out professionally printed version with tabs. Ah, be still my heart…
Best of all is the absolute certainty that whenever we see the number "3,856" used to describe the many branching possibilities, it was Shiga himself that came up with the number and the number's gonna be correct.