Another from the Vaults: A "Schedule Creature"
May 6th, 2010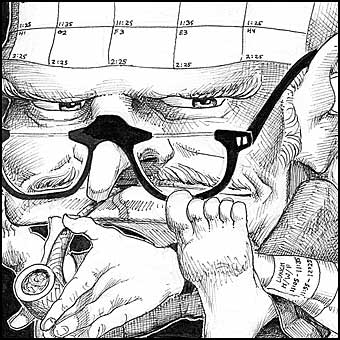 Here's another piece of reeeeeeeally old art.
When I was in high school, we had a standard schedule grid which students filled in by hand with their classes for each semester. One year, I decided to Illustrate mine with an elaborate creature which I wound up printing out and selling to students for a dime each (copies were five cents IIRC, so hey, profits galore!). The tradition persisted even into my first year in college as I created new Schedule Creatures for my friends still in high school.
The Schedule Creatures were probably the reason I was nominated in our Senior Superlatives contest for "Most Artistic" while my pal Kurt Busiek's shenanigans got him nominated for "Most Creative."
Both of us, it must be gravely noted, were soundly defeated by fellow senior Brian Collins.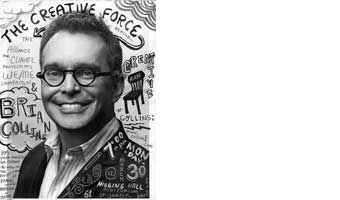 Curse you, Brian Collins!