I Love my Wife
May 7th, 2010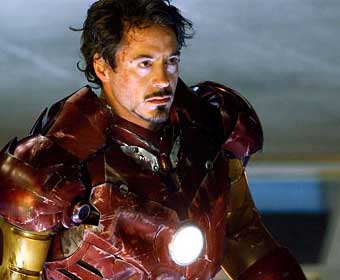 By the time this blog post goes up, Ivy and I will be sitting down to the midnight showing. By the time most of you read this, we will have already seen it, gone to bed and woken up again.
It's not because I'm the comic book guy dragging his long-suffering spouse along. No, no. It was Ivy's idea. She just really, really wanted to do it. She was literally hopping up and down, I kid you not.
Neither of us expects it to be a *great* movie exactly. We figure it'll be slightly better or slightly worse than the first one (which, for what it was, was pretty good) but we know we'll love every minute of him because he really is a joy to watch, and we'll enjoy doing something fun and slightly stupid in each others' company.
And yeah, yeah, whatever, whatever… I passed caring years ago. I am Mr. Fusion. I can take the popcorn with the caviar and sort it all out on the back end.
When it comes to comics, I'll never be satisfied. I'll always search out the true gems and shovel aside the crap. I'll see every flaw in everything I read and everything I draw. It's why I sometimes lose touch with what it is to be a reader only. It's why I haven't read an Iron Man comic in years—which is kind of sad when you think about it.
But for a big dumb superhero movie, I can sit back, enjoy the show, hold hands with the squeeing fangirl I married, and give thanks that I pretty much got exactly the life I dreamed of when I was 15 years-old.