Attention, Southern California:
September 14th, 2010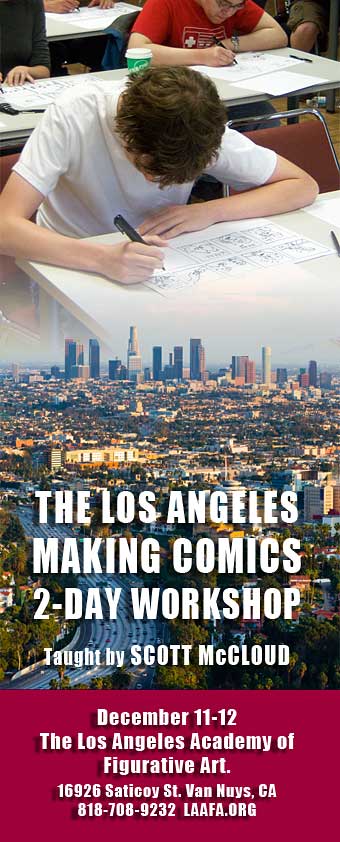 This is the full 2-Day Workshop (given most recently at School of Visual Arts in Manhattan). 16 full hours of everything I can teach you through lectures and hands-on exercises.
An intense look at the art of telling stories visually.
Here's the link to SIGN UP. As always, availability is limited. See you in December!