More Art from the Vaults, and a Question
October 5th, 2010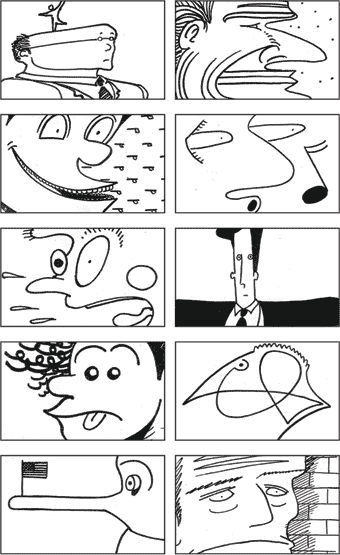 Here are just a few of the hundreds of "notecard faces" I drew each morning back in the mid '80s as daily warm-up exercises.
Bigger versions here.
I'm not sure exactly when these were done, but assuming it was in 1986, I'm curious about something: Are there readers of this blog who weren't even born when I drew these?