Forever Catching Up: Ulli Lust
October 18th, 2010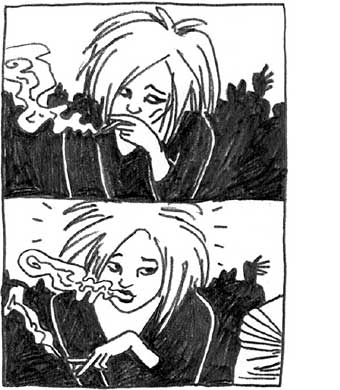 Yet another interesting artist I'm just now catching up to…
Parts 1-4 of German cartoonist Ulli Lust's travelogue comic "Today is the Last Day of the Rest of Your Life" is available in English as a PDF download here and here. It has a warmth and playfulness I like.
Last month, TCJ ran an article by Matthias Wivel on Lust and her recent collection (w/second color) of the comic in German. Let's hope someone puts out a similar English edition soon.
And, because I'm a format nerd, I just want to point out how well formatted Lust's screen-fitting PDF's are. Go full screen for a seamless click through.