300+ Pages and She's Just Getting Warmed Up
January 21st, 2011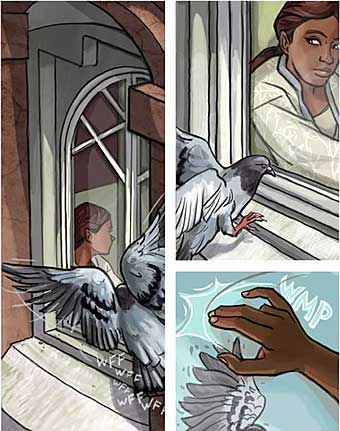 The Amazing Jenn Manley Lee recently completed Book One of her massive Dicebox story and started Book Two. And now you can order Book One in a swanky new print edition, with a zillion extras, directly from the artist.
When I think of all the rich, multilayered, meticulous full-color legend-spinning that went into Book One, the idea that she's planning three more books makes my own hands shrivel up with shame. Be sure to help her get there today with your pre-orders.
Have a great weekend!