Jumbo Deluxe
April 7th, 2011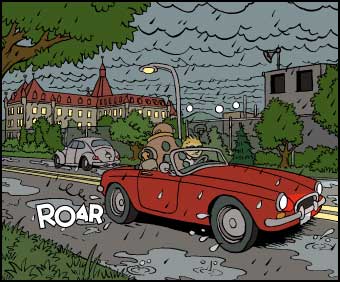 Jumbo Deluxe by Portland-based Adrian J. Wallace features some lively stories and engaging characters. It's a hard strip not to like.
It's also drawn in an attractive clear-line style. I'm surprised I don't see more comics sporting this look on the Web since it works well on the screen (Les McClaine's Johnny Crossbones is the only other one that comes to mind at the moment).
[Update: Other clear-line comics online, pointed out in comments, include Rainbow Orchid and Tozo]
Wallace's work also falls into the growing roster of kid-friendly strips that might catch on outside of nerd-dom with the right approach.
He's only posting once a week right now. Maybe, with luck, he'll find reasons to update more often. Fingers crossed.
[link via David Chelsea's cool perspective blog]