Notes from Far Away Lands
April 6th, 2011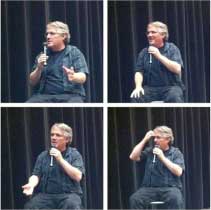 Hats off to the tireless Jessica Abel who has a great report on last month's teaching comics seminar in Helsinki. She's much better than me at recording what's going on around her and I'm grateful for the record.
Also online are some of the excellent Webstock talks from February's trip to Wellington, New Zealand. As usual, I had to decline to have my talk filmed (see Monday's comments), but there's lots of other great stuff up.
Spring is always a busy time for travel. Check out some of my recently-posted upcoming engagements in the travel sidebar at right.