Norway through Thor's Day
May 30th, 2011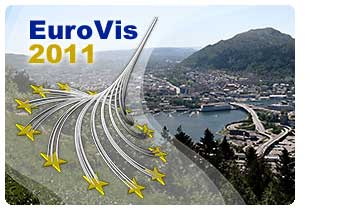 I'm off to Bergen, Norway this week, Monday through Thursday. Back to blogging Friday or Monday.
EuroVis 2011 is an IEEE conference focusing on data visualization, an area I've grown increasingly interested in, and a field which comics may increasingly find common cause with this decade.
My dad was an engineer and had hundreds of old IEEE Journals on a giant bookcase in the basement. As a kid, I'd read to him from their articles (he was blind). Years later, when I was actually cited in one, I think Mom could finally relax; secure in the knowledge that I had a real job.