My Favorite Cartoonist
March 12th, 2009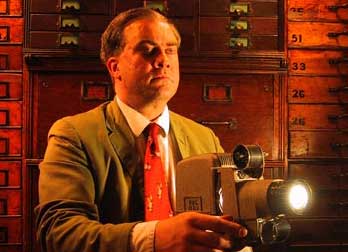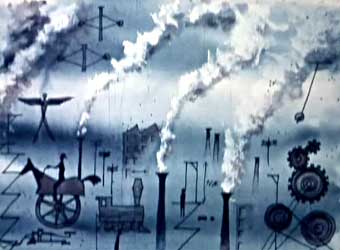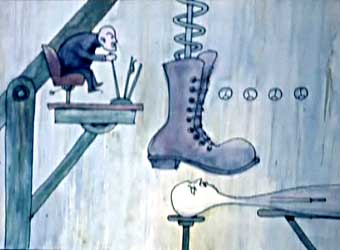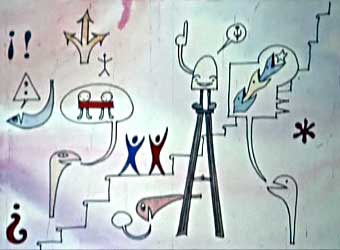 No one has had more influence over my art than my old friend, the legendary Brian Dewan. He's a songwriter, composer, builder, music historian, and fine artist, but in my world he's always been, first and foremost, a cartoonist, because he understands better than anybody how ideas and images can be distilled to their essence, a magic trick I'm still trying to learn.
I talk a lot about how Kurt Busiek got me into comics in junior high school, but despite a statistically-improbable cluster of geniuses my age growing up within a block of my house in Lexington, MA (including Brian's amazing brother Ted whose photo of Brian I stole above), no one did more to unlock the mysteries of art for me than Brian.
One of Brian's coolest inventions, his funny, touching, brilliant, insane, and unforgettable filmstrips, have been issued as a DVD collection from Bright Red Rocket. I can't recommend them highly enough. Here's an audio portrait of the talented Mr. Dewan, courtesy of NPR, which includes the filmstrip Innovations (from which the above screenshots were taken) if you'd like a sample.