The Shanghai Trip…
April 8th, 2009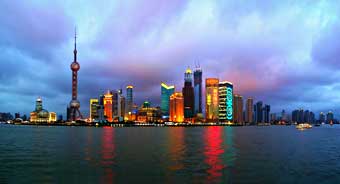 …starts Friday morning and will last 12 days, so updates to the blog might be a little spotty during this period, but I'll see what I can post from the road.
From Monday to Friday of next week, I'll be presenting lectures to school groups from the Shanghai American School, Shanghai Community International School, and Concordia International School (five lectures in all) and having discussions with students and attending some workshops. Then on Friday, I'll be on hand to help kick off the Shanghai Student Film Festival. Should be an exciting week, to say the least!
Sky is coming with me and we'll be celebrating her 16th Birthday in Shanghai this Sunday, and after the week of school visits, we're also making a couple of neat side trips. Keep checking back starting in a couple of days and hopefully I'll have more news and maybe even some pictures to share.