The Fringe of the Fringe
April 28th, 2009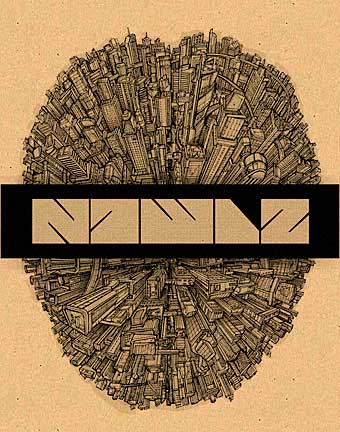 Nawlz has been around for a while, but in case you haven't seen it yet, it's pretty much the quintessential experimental webcomic. Weird, dissonant, and relentlessly inventive.
I sometimes joke that my early experiments in webcomics put me in comics' "lunatic fringe" but it's nice to know that there are artists like Sutu out there that make my scribblings look tame by comparison. He tells me he may release a graphic novel follow-up including the first chapters on DVD, so I guess all the walls between print and web are tumbling down if a strange beast like Nawlz can cross the line.
Meanwhile, Mr. Rowland points us to MS Paint Adventures and an entirely different sort of experiment with cartoons and interactivity. Simple on its face, but not so much when it sucks you in.
Experiments in any medium are like a blind man tapping about with a cane, finding the shape of his surroundings. His peers, comfortably sitting still on the couch, can dismiss the dead-ends and stubbed toes that result, but every once in a while a vast new room of possibilities opens up.
I'm sitting still myself while working on the graphic novel, but I'm grateful for the sound of tapping all around me.