Carol Tyler Excerpt
June 3rd, 2009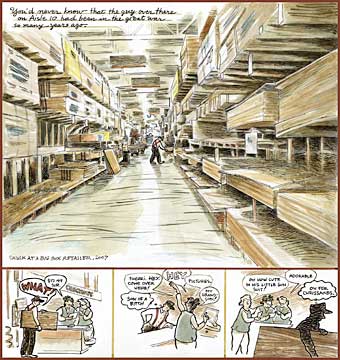 Fantagraphics is offering a 10-Page PDF excerpt and slideshow of Carol Tyler's first full-length graphic novel You'll Never Know Book 1: A Good and Decent Man. Tyler's short comics include some true classics, so this book is generating a lot of well-earned anticipation.
Found via Spurge in the middle of one of those depressing "women in comics" arguments which always seem to bury the headline of the remarkable flood of great new comics by women in favor of rehashed 20th Century grudge-matches and signpost tugs-of-war.
Whatever your opinion of the history of women in comics, there's enough comics in this woman to last a lifetime.