Want to Read a Story?
June 15th, 2009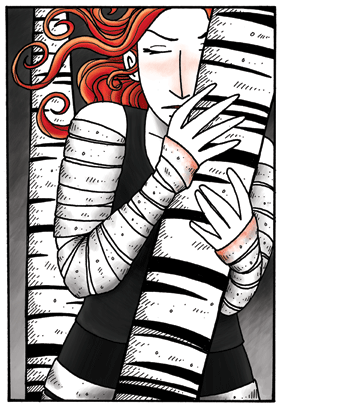 Since the last couple of posts were about searching for fragments of a cartoonist's work online, here's a cartoonist who's been putting up whole stories for a while: Kris Dresen.
Dresen recently uploaded a brand new story She's in the Trees, her first in color. It's a beautiful short, wordless tone poem you could probably squeeze in before the boss comes back from the bathroom.
And if you have a bit more time to spend, I can highly recommend Dresen's earlier story Grace, also available online (some nudity and adult themes). It's a full-fledged story (with words even) I enjoyed when it was being serialized, but I'm glad to link to now that it's finally complete.
Good stories, good storytelling, and smart, easy-to-read formats. And you can even order the print versions here if you like.
Thank you, Ms. Dresen.