Thank you, The Internet!
June 17th, 2009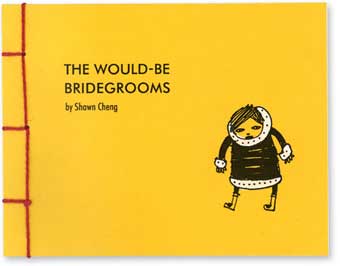 So, no sooner do I post about my search for some Shawn Cheng comics you could read online, when Shawn contacts me and graciously offers to put all of his great mini The Would-Be Bridegrooms online in a great click-through format. Read it, thank him, buy things. All is right with the world.
And as long as I'm following up on earlier posts, y'gotta love this miniature masterpiece by Mr. Turner. Though y'gotta read it TWICE to know why.
Oh, and Bryan Lee O'Malley is offering his full third Kupek album for free. (I thought it was great, but don't tell him; we don't want him to stop making comics.)
So, yeah. Good stuff this week! Way to go, The Internet.