Winter, Neil, and the Postcard Avalanche
June 18th, 2009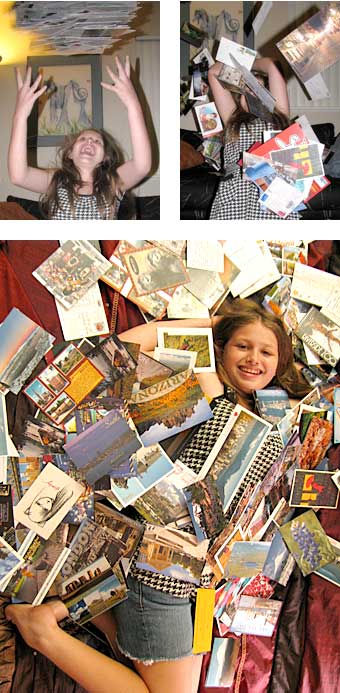 I took the pictures, but Ivy has all the details.
Thank you to all who responded to Neil's Twitter shout-out for postcards to help Winter's class win their competition!
Winter was very touched, excited and grateful to all of the writers from around the globe. It would take her all summer vacation to respond personally to each, so we're going to have to opt for the less personal forum of the Web to convey her thoughts, but know that she enjoyed each one. Thank you from the whole class and the whole family.