Drawn when I was 15
June 30th, 2009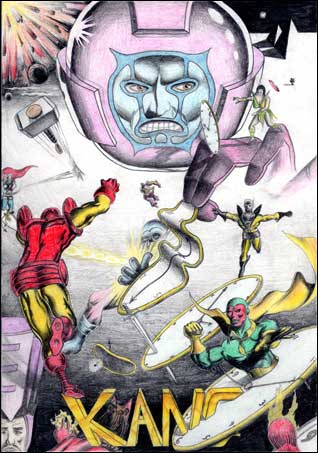 Bigger version here. Mostly I was just copying Dave Cockrum's style.
This was done for a role-playing game Kurt Busiek and I were working on in middle school.
Kurt and I played D&D, read comic books, and quoted Monty Python routines a lot. We were involved in comics fandom partially as a way to hone our skills for our eventual careers in comics. Mostly, of course, we were in it for the ladies.