Writing with Pictures
June 29th, 2009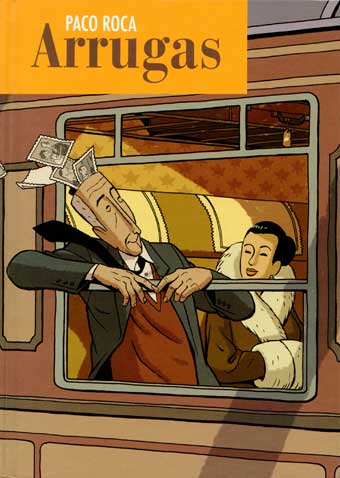 One of the comics I picked up in Barcelona last month was Arrugas by Paco Roca, a story about an old man's encounter with Alzheimer's Disease. I don't read Spanish, but visually "reading" it panel to panel at the airport still provided a coherent and sometimes moving experience. Here's a scan of some early pages to give you a sense of the storytelling. Looking forward to seeing an English edition, it's clearly a good book.
When I worked at DC Comics in the production department in 1982 (my first job out of college), I spent many lunch hours flipping through the huge collection of untranslated manga at the nearby Kinokuniya, Manhattan's largest Japanese bookstore. I admired how many could be understood on the strength of their visual storytelling alone. It was refreshing to experience that again.
I met or was introduced to the work of a number of talented artists in Barcelona (many through Astiberri) including Alberto Vazquez, Fermin Solis, David Rubin, Felix Diaz and Tony Sandoval. Most haunting, though, might have been the album I found by French artist Ivan Brun called No Comment, a silent, funny and extremely dark look at modern society.
Writing with pictures (or screaming with pictures, in Brun's case) in the language of comics.