Pre Comic-Con Round-Up
July 20th, 2009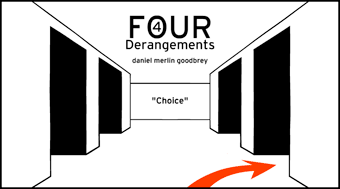 We're heading down to Comic-Con early Wednesday morning, and frantically getting ready tomorrow, so blog updates will be spotty at best starting tomorrow. Here are a few distractions in the meantime:
Merlin has a new hypercomic up, The Four Derangements. Gorgeous, inventive stuff as always.
Johanna Draper Carlson offers some in-depth thoughts on our recent Zot! Collection.
The gang at the Human Creativity Project sent along an adorable gift for our family in the mail, possibly in response to our recent discussion of see-through comics. (Thanks, HCP people!)
Our family's in-depth review of 500 Days of Summer: We liked it. It was good.
Larry Marder has his own convention schedule up. Gotta see Larry!
And of course, for those of you going to Comic-Con you can find me Thursday at Noon interviewing Bryan Lee O'Malley on stage, and otherwise relaxing with the family this year. (Yay! Off years = no pressure). If anything else does come up, I'll try to post it here, or for more timely updates, you can follow me on Twitter.