Spain Part Two!
August 10th, 2009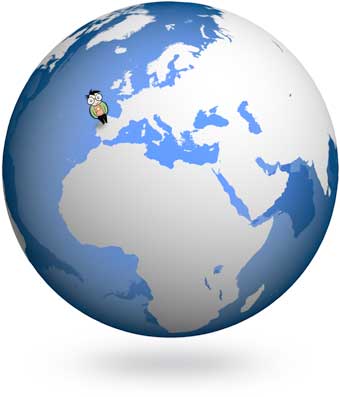 Yes I know I was only in Barcelona a few months ago, but it's back to Spain again this week, with Ivy, for Viñetas Desde O Atlántico.
As usual, updates may be spotty while I'm on the road, but we can hopefully offer some cool pictures and memories before we're done.
While you're waiting, be sure to check out Ng Suat Tong's lengthy round-up of peoples' reactions to Asterios Polyp, my favorite GN of the year (in case you hadn't already guessed from my relentless plugging).