Aaaah! New Beanworld!
October 29th, 2009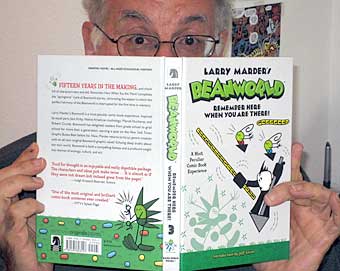 Larry checks in on his blog (and in yesterday's comments) to report that he's received advance copies of Beanworld Book 3, with the all-new stories we've been waiting 15 years for!
From the catalog description:
Fifteen years in the making, Remember Here When You Are There! completes the "Springtime" cycle of stories, in which the perfect harmony of the Beanworld is interrupted for the first time.
The official pub date isn't until December 23, but DH says it's available for pre-order here.
Can the completion of Big Numbers be far behind?
(Yes. Yes it can.)