Travel Update: Houston, Philadelphia, and South Bend
January 5th, 2010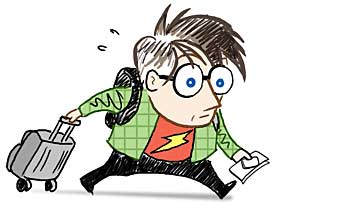 I've updated the travel sidebar with upcoming trips to University of Houston, Philadelphia's Germantown Friends School, and Indiana University South Bend (not to be confused with the Bloomington campus where I visited last Fall).
Philly is in-school and not open to the public, but both Houston and South Bend are public lectures. South Bend is even selling tickets already.
I'll also be at UX London this May and Comic-Con of course. I'll post details on other upcoming talks as they come together.