New Yorkers: Where do You Live? And Why?
January 14th, 2010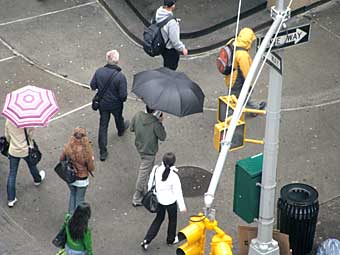 As I've been working on my Manhattan and Brooklyn-based story from far away, I've been building a mental map of life in the city today, but it still has plenty of holes in it and it's been a long, long time since I've lived there myself.
For anyone out there living in working in Manhattan and Brooklyn especially, I'd be curious to hear about the neighborhoods you live in and why you chose to live there.
[Note: No disrespect intended to Queens and the other boroughs (see first comment), the story just happens to take place mostly in those two. That said, I'd be curious to hear from all five boroughs just for the perspective.]