Issue Maps!
August 20th, 2010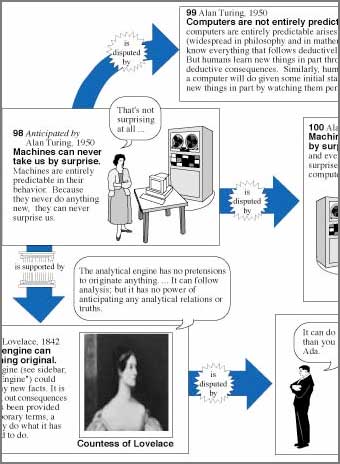 Here's another fun one to throw into the "Is it Comics?" basket: illustrated issue maps like this one.
An easy "no" in cases where it's just words (like in this classic from Mr. F) but a more interesting question when the pictures do more of the talking.
If you go far enough, would it start to look a little more like this?
[Thanks to Dafna from Carnegie Mellon for reminding me of these crazy, wonderful charts]