I Didn't Even Know this Guy Existed
August 19th, 2010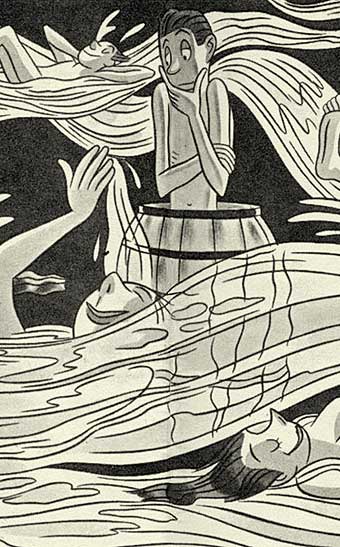 Over at Jordan Crane's What Things Do, they've been running a ton of old art by Abner Dean, a mid-20th Century illustrator. (I'm assuming it's in the public domain or they have permission, it's clearly not in print anymore).
Pretty crazy stuff, but definitely worth a look—and worth a buy if you can find a used copy of the original.
Here's the big page. Long load times and probably NSFW, but a real mindbender.
It reminded me of William Steig's brilliant About People. Also recommended and similarly obscure now, despite its author's popular kids' books.
Great imaginations get forgotten far too often.
Anyone know of other largely forgotten artists whose works you loved?