Friday Odds and Ends
August 27th, 2010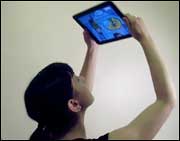 A couple of new angles on navigation this week. On the Web side, a nicely-rendered side-scroller by Cody Coltharp, and on the mobile side, a tilting viewer by Karrie Fransman & Jonathan Plackett.
[Via comments: The javascript for the side-scroller viewer was written by Jean-Nicolas Jolivet, originally as a panoramic photo viewer.]
From Mexico, a well-told silent comic by Edgar Delgado, using some extended page sizes and storytelling tricks practically designed to make me happy (and maybe you too).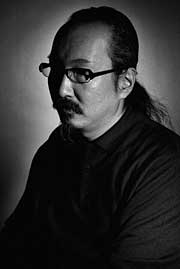 Finally, a moving good bye from Satoshi Kon, a creative giant of Japanese animation whose work I was still in the process of exploring when I heard the news of his death from cancer. I look forward to finishing my journey through his stories. I regret there won't be any more.
Tokyo Godfathers arrived in the mail yesterday.