Two More to Watch Out For
October 11th, 2010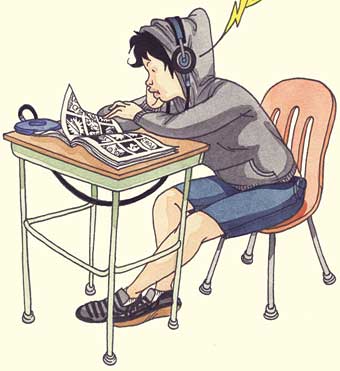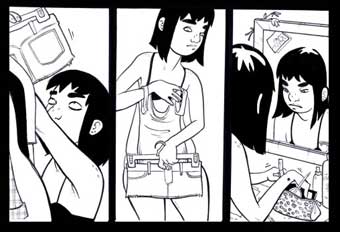 Two more artists coming onto the radar this week: Hellen Jo and Liz Suburbia.
Hellen Jo has a great-looking piece at Jordan Crane's What Things Do which might not be new, but it's new to me, so it might be to you.
Hellen Jo's artwork is all pretty new to me actually. Haven't read a lot yet, but I like what I've seen. (link via Tom)
Meanwhile, Liz Suburbia has a cool comic running on both her LJ and at her new site.
According to Wood on Friday's comment thread, I linked to a page of Liz's several years ago but her stuff has grown by leaps and bounds since then.
Again, because time is short this week, I've just begun to read it all, but I like what I've seen so far.
Not sure why I'm lumping these two together, except that they're both relatively new to me, both good, and both of them draw in a way that vaguely reminds me of Brandon Graham for some reason.
Also there's a lot of great new talent out there and once in a while, I have to double up.
[Edit to Add: Stupid me, there's actually a date on Hellen's piece. 2008]