The Day in Review
October 12th, 2010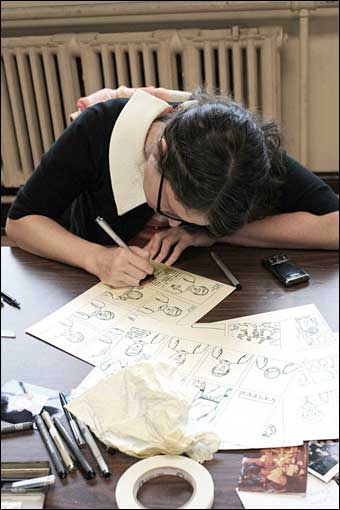 Two more 24-Hour Comics Day links to consider, now that this year's event is in the rear-view mirror.
Sean Michael Robinson offers a thoughtful look at the phenomenon, his own experience in Seattle, and improvisation in comics here.
Pay special attention to the paragraph on our daily impediments to focus and see if you can't relate. "Iron swimsuit" indeed…
Meanwhile, the video (from 2008) in this blog entry about 24-Hour Comics Day in Amsterdam, just made me smile from ear to ear.
You don't need to know Dutch to recognize the language of creativity, camaraderie, and comics. Wish I could have been there.