Well, That's Just Gorgeous
January 19th, 2011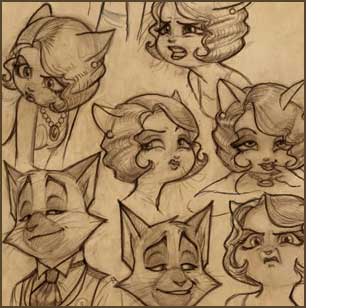 The Twitterverse was all abuzz yesterday for this wonderful guide to facial expressions by Lackadaisy creator Tracy J. Butler. More than just a tutorial, the thing is a practically a work of art on its own (and should probably be a poster).
And naturally, if you like the tutorial and haven't read the comic, now is as good a time as any.
And YES, let's have fewer "Smarm Brows" out there, okay?