Not a Dream! Not an Imaginary Story!
January 25th, 2011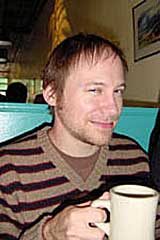 Congratulations to James Kochalka Superstar who has been named Cartoonist Laureate of the State of Vermont; the first time a cartoonist has held such a position.
[Correction: See Comment by Pat Race. It seems that Alaska beat Vermont to the punch.]
Anyone want to try to create such a position in one of the other 49? Imagine the competition in Oregon!