Aww, Just Read This…
May 10th, 2011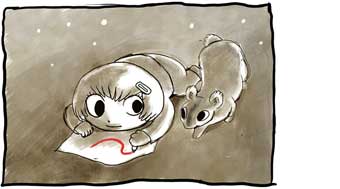 There's some real wisdom in this comic, apparently by a young Norwegian artist that I (and I suspect you) have never heard of.
[Update: It apparently was first posted on her deviantART page and yes, she's from Norway.]
Thanks to Bill Amend, by way of Raina Telgemeier, for pointing to this gem today.