Random-y Randomness
June 15th, 2011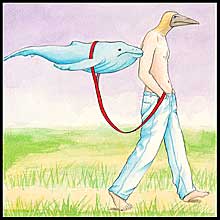 This looks kinda cool. And weird.
I also like the look of two relatively-recent Portland-based diary comics (both of which could benefit from a dedicated website): Natalie Nourigat's Between Gears and Emi Lenox's EmiTown.
Meanwhile, blog entries have been popping up about last weekend's Comics and Medicine conference. Check out accounts by John P, Brian F, and Sarah L, plus Phoebe G's Facebook page. Not surprisingly, I look like a dork in all the pictures.