Another One from the Vaults
July 29th, 2011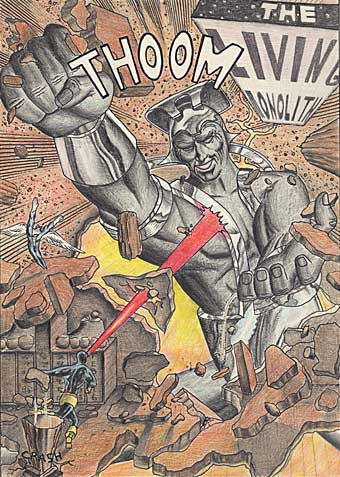 Drawn when I was 15 years-old [larger version] with an obvious Neal Adams influence (though the borderline disco pose was my unfortunate invention).
Kurt and I made these comic book character drawings in high-school for a role-playing game we never really finished.
I'd been drawing these things for exactly three months (Feb 16, 1976; yes I dated them) but wouldn't do any actual comics pages until that summer.