Steve on Jack
August 2nd, 2011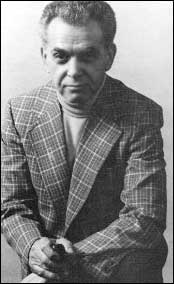 My old pal, Steve Bissette lays down the law after the recent Kirby heirs court decision.
I'm too busy with my GN to look deeply into the specifics of this case, but I did offer a brief general comment on Google+.
Jack and Roz Kirby are buried just a few miles from here. Maybe I'll swing by this week to pay my respects.
Like so many of his generation, "the King" deserved better than he got.