BOO!
August 23rd, 2011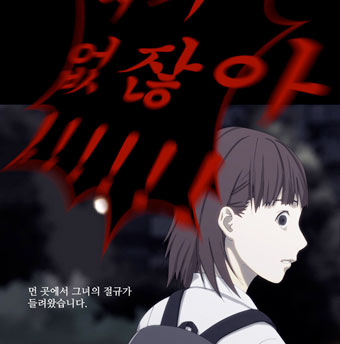 When was the last time a comic surprised you? Really surprised you?
If you're using a javascript enabled modern browser, give this link a click and scroll down to read.
Neat trick, hunh?
This is one of those interesting cases where the insertion of motion (or the illusion of it by hijacking the scrollbar) doesn't automatically tear at the fabric of the medium. It still feels like comics, because that static juxtaposition is maintained (a bit like comics that use looped motion).
Hope others will give it a try. Adding the ingredient of reader presence to the mix could open up a lot of interesting possibilities, especially for genres like horror which thrive on keeping the reader at least partially in the dark.
[via reader Noah Easterly, reddit, and others]