Southern California, Take Note
November 29th, 2015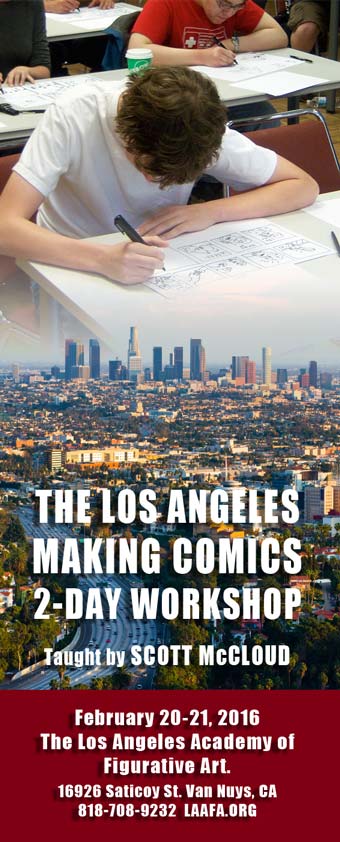 It's that time again!
In February, I'll be bringing the Two-Day Making Comics Workshop back to The Los Angeles Academy of Figurative Art for a fifth year.
14 hours of everything I can teach you through lectures and hands-on exercises. An intense look at the art of telling stories visually.
The workshops welcome everyone from experienced artists to stick figure beginners. We have a great time every year, and everybody learns a lot, including me.
Here's the link to SIGN UP. As always, availability is limited. See you in February!