Toronto à la Will Wright
May 8th, 2009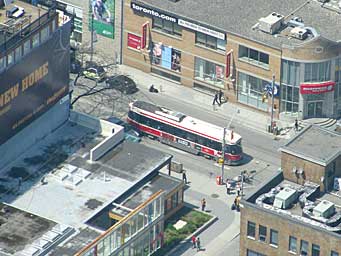 From the top of the CN Tower (click for big version).
I noticed how from high up and far away, crossing perspective lines resolve to almost parallel, giving an eerie Sims-like quality to the surroundings in photos when zoomed in and cropped. I especially like the people: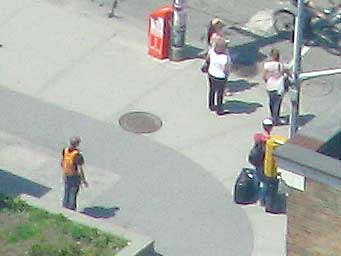 I mean, geez. Where are the little floating diamonds, Dude? And yet… as real as you and me.
Life imitates art, example #387,941,229 for your consideration.