Karasik and Giotto and Comics
June 22nd, 2009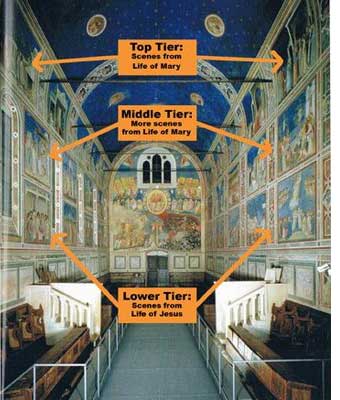 Paul Karasik offers his take on Giotto's 600 year-old strip-style storytelling on display at the Scrovegni Chapel in Padua.
Is it "comics"?
I like to use the word at times like this because I think it encourages us to find patterns throughout art history that can inform new work today, but there are plenty of people who insist on other criteria like mechanical reproduction or direct cultural links, so take my use of the word with a grain of salt.
The definitions debate came up in the Inkstuds interviews I linked to on Saturday. Check out my own discussion with Robin from 20:15 to 23:16 for one of the most candid responses I've given yet on the subject.