Kane Lynch
August 5th, 2009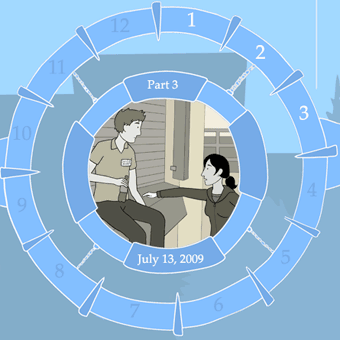 Kane Lynch has a lot on his mind. His site features comics, videos, and photocomics, each section with its own oddball set of sensibilities. It's hit-and-miss, but I liked several bits for different reasons which is always refreshing in a sea of mono-talents.
Of special interest to comics fans is his ongoing long-form comic The Relics. The figure drawing is pretty raw, but the story feels solid and well-planned, and you can see the art gradually improve as it runs to catch up. Given enough time, (and life drawing courses) you could see Lynch developing in a similar fashion to Jeph Jacques (compare: early JJ vs recent JJ).
Or he might just make music videos. The guy is obviously restless.
Either way, another one to keep an eye on.