Is There Anyone Who Hasn't Seen This?
November 20th, 2009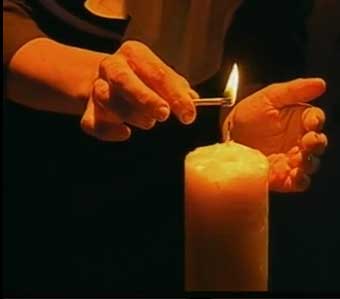 Kseniya Simonova's remarkable sand painting video has been viewed by eight million people, so I'm guessing a lot of you have already seen it, but just in case, here it is one more time.
There's this weird thing that happens where if enough people recommend a link to me, I figure I don't need to blog about it, because everyone has already seen it. Still, eight million out of six billion isn't exactly full saturation.
Some of the recommendations came with an "is this comics?" heading, prompting my usual answer: "I don't think so, but it's still cool!"
We're getting close to the end of a decade and a lot of people have been trying to sum up the experience. Short of putting "B.O.B." on endless repeat, I think a big part of what's made this decade interesting can be summed up pretty nicely in the phrase "Ukraine's Got Talent."