On Your Mark… Get Set…
March 18th, 2010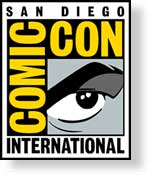 Comic-Con Hotels go on sale at today (Thursday) at 9:00 am sharp.
They've added both rooms and an expanded list of hotels this year. If all goes well, there should be plenty of rooms available for as much as 20 minutes until every one of them is sold out.
Read up on this year's protocol (it's a bit different this time), give it a try, and then let me know if you succeeded. I'm genuinely curious.
For reference, here's some video from last year's hotel reservation rush.