Wanna Help Jim Woodring Build a Big-Ass Pen?
July 15th, 2010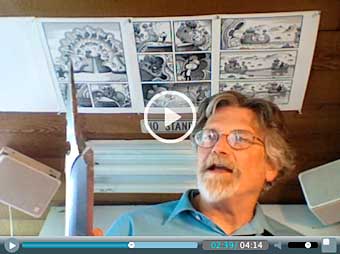 When one the greatest cartoonists of our time decides he wants to build a seven foot long dip pen, y'gotta answer the call!
Check out the video. It's actually a terrific idea and worth the Herculean effort it will take to pull it off.
Meanwhile, if you don't have Jim's gorgeous new book Weathercraft yet, well… what are you waiting for?
link via Fantagraphics.