Web Experiments, an 80-Foot Comic, and the South Korean Ministry of Defense
September 17th, 2010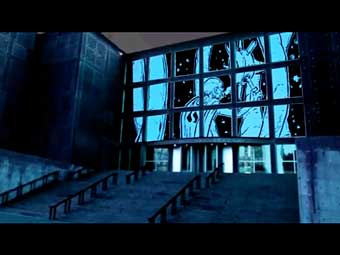 Some odds and ends, this being Friday.
Via Kickstarter, news of an 80-foot comic being created for Chicago's Museum of Contemporary Art. It seems to be piggybacking on a somewhat old-fashioned idea of the contents of the "comic book medium" [*shudder*], but you gotta give 'em points for the form.
Via Randy Oest, the suggestion that these intriguing experiments with some emerging Web standards might be applicable to comics. It's a good point. Anyone want to give it a whirl?
Finally, via Ed Spradley, news of the South Korean Ministry of Defense's efforts to explain their position in the recent alleged sinking of a South Korean patrol boat by North Korea, using a non-fiction comic distributed to school children. The effort is getting mixed reactions apparently, but it's certainly a striking reminder of how more fully-integrated comics are in the Manwha/Manga culture than here in the West.
Have a great weekend!